The Hollywood actress has resumed her activities to combat the problem of domestic violence. Rare footage of Angelina Jolie has surfaced on the Net.
The 47-year-old star acted as an interviewer for Time magazine. Angelina conducted the conversation via video call. The actress chose a cozy and discreet image. She appeared in a tight black top. The star's hair was loose, and there was minimal makeup on her face with an emphasis on dark eyeliner and peach lip gloss.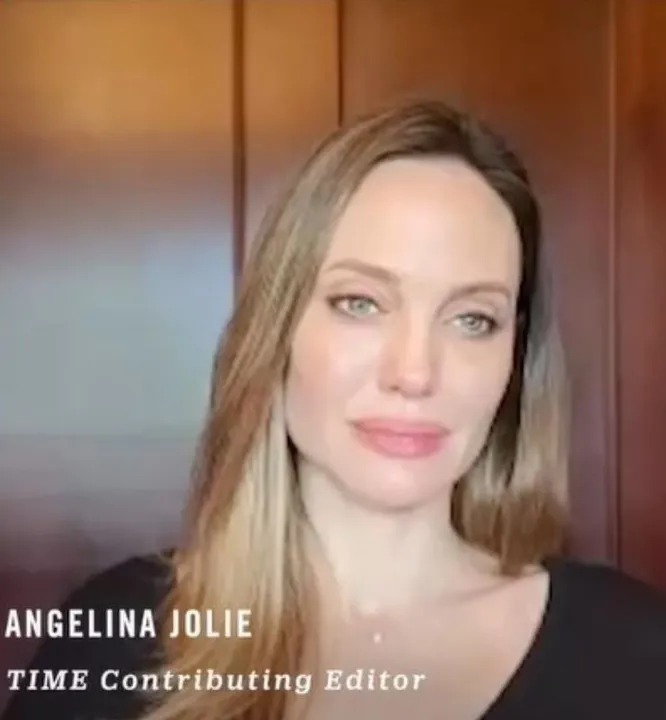 Jolie spoke with the famous resident of Afghanistan, Bibi Aisha. In 2010, she became a symbol of the struggle for women's rights in her country. Bibi got married. Her husband abused her and severely injured her face when Aisha tried to escape from him. The cover of the magazine with the image of the victim spread all over the world.
Jolie listened attentively to Bibi's story. The girl admitted that she underwent 31 facial surgeries to restore her appearance. According to Aisha, she plans to become a nurse because she wants to "help people".
Angelina noted that the story of her interlocutor is very important for society. "Of course, this provoked a scandal. People saw what happened. And everything we learned then happens every day, " Jolie is quoted by the Daily Mail.
Fans of the actress vigorously discuss her rare appearance in public.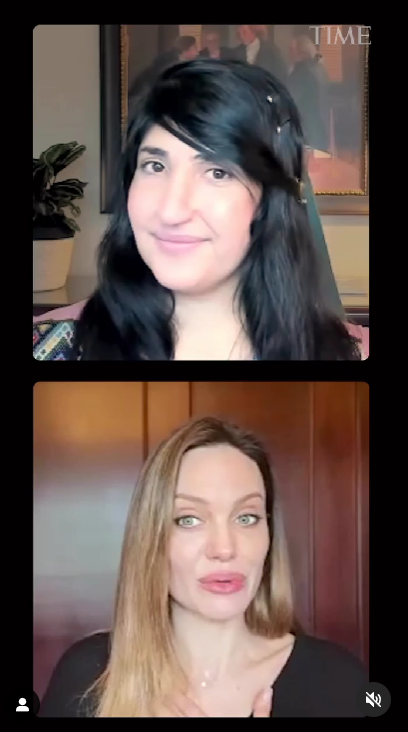 The actress left the post of special envoy of the organization in December 2022. Angelina vowed to continue her humanitarian work after leaving the UN.
Jolie continues divorce proceedings with Brad Pitt. They are trying to divide the family business in France. Angelina found out that her ex-husband was secretly withdrawing money from their common winery.
Jolie's fans admire her activities and willingness to help people