Jennifer Aniston attended a social event. The actress in a mini attracted attention on the red carpet.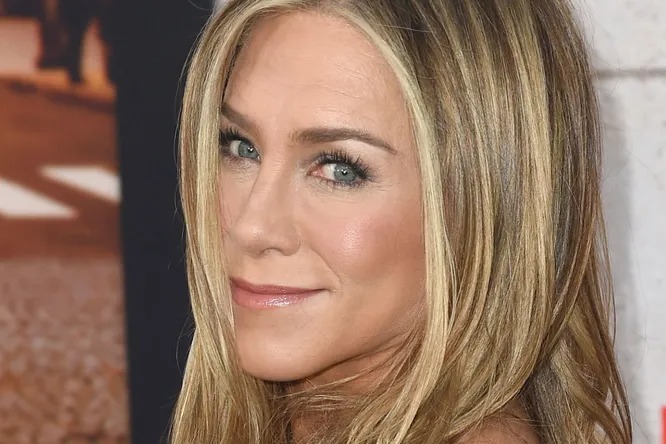 The 54-year-old actress presented to the public the film "Murder Mystery 2". She played one of the main roles. The premiere took place at the Regency Village Theater in Los Angeles. Jennifer made a bewitching image for the appearance on the red carpet.
The ex-wife of Brad Pitt dressed in a silver mesh dress of extreme length, embroidered with beads and chains. Aniston paired it with black high-heeled sandals. She wore two rings with large diamonds.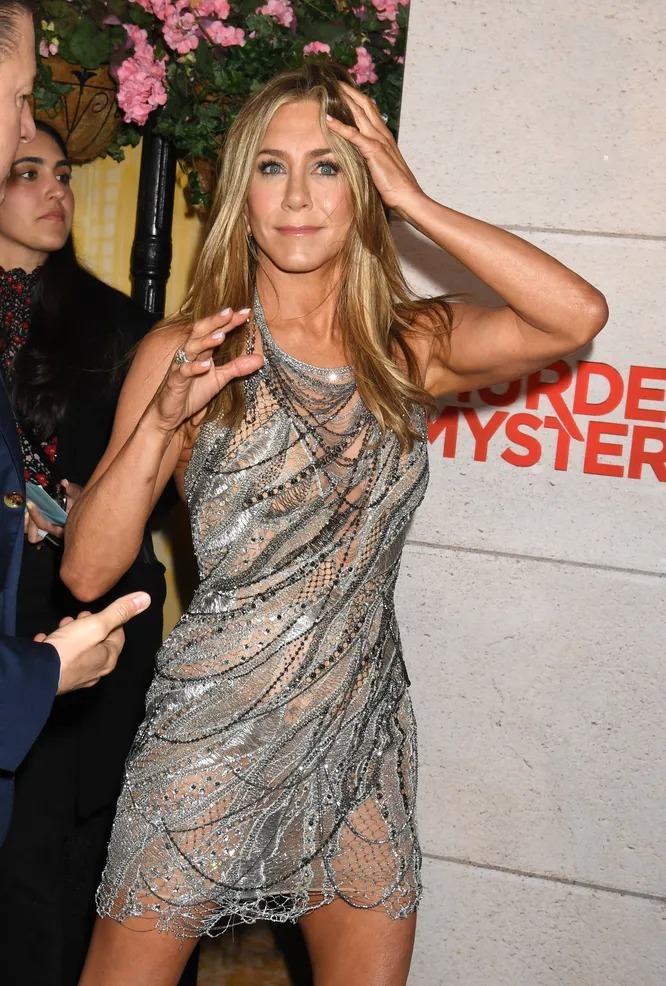 The Golden Globe winner willingly posed for photographers on the red carpet. The actress took the best angles to show off her slender tanned legs.
On-screen husband of actress Adam Sandler also joined her. The comedian appeared in a bright shirt, a gray sweatshirt, khaki trousers and sneakers. The partner put his arm around Jennifer's waist and smiled. The actor came to the premiere with his wife Jackie.
Jennifer and Adam have been close friends for several years. Actors refer to each other using funny nicknames. Adam once said that after every screen kiss, Jennifer goes into another room to express her indignation.
"And that's all I have for you Anaburger," Sandler said. "All right, Sandalman," Jennifer said to him.
The Daily Mail tried to decipher the publication's cryptic nicknames. According to the main version, Sandalman combines a mixture of the actor's last name and a reference to his favorite shoes. Adam often wears sandals in Malibu. However, journalists are lost in conjecture about the nickname Aniston.
It is assumed that the first part is associated with the name of the actress, but the second is associated with fast food dishes. It's not entirely clear how this could apply to Jennifer, who adheres to proper nutrition and exercises regularly.