Kim Kardashian, the American reality TV star, made a noteworthy appearance at a major fashion event. She created a look inspired by her spicy photoshoot from 2007.
Known for her frequent attendance at the Met Gala, the 42-year-old model always puts great effort into her preparations for the event. In the past, Kim has even gone through weight loss to fit into her chosen outfits.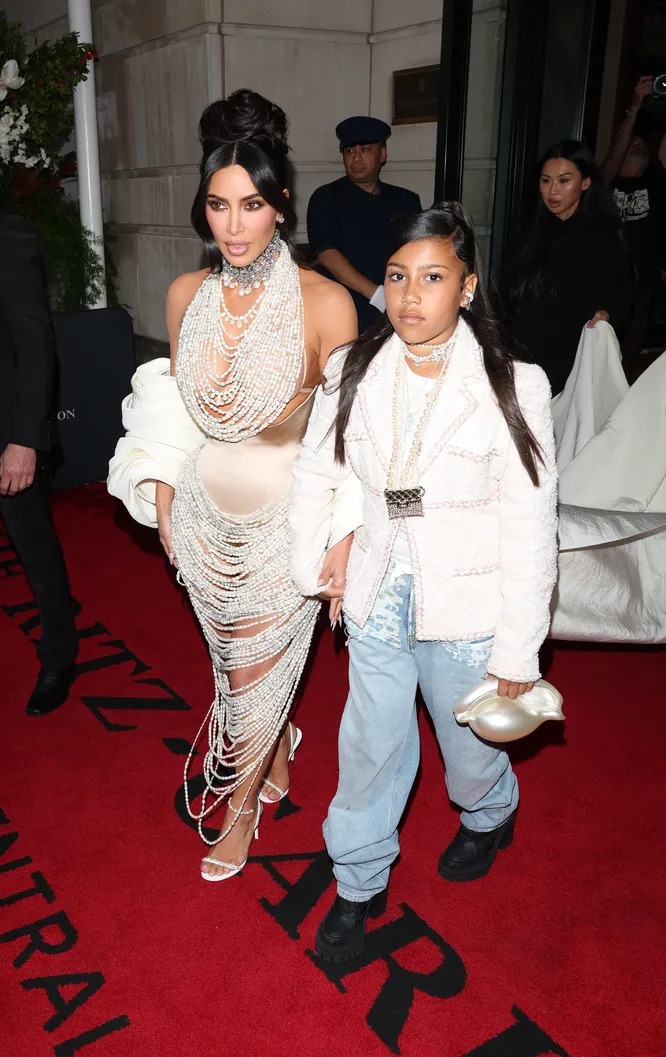 This year's Met Gala paid tribute to the late fashion designer Karl Lagerfeld, and Kim initially paid homage to him on the red carpet of the Metropolitan Museum of Art in New York.
She made a high hairstyle and smoky makeup, complemented by an abundance of pearls—a material greatly admired by Lagerfeld.
Kim wore a champagne-colored dress with a sheer skirt and décolleté, designed by Daniel Roseberry. Her exposed breasts and thighs were adorned with numerous pearl necklaces.
White stiletto sandals and a white cape with an extravagant train completed the image. The inspiration for her look came from her 2007 Playboy pictorial, but a more revealing variant.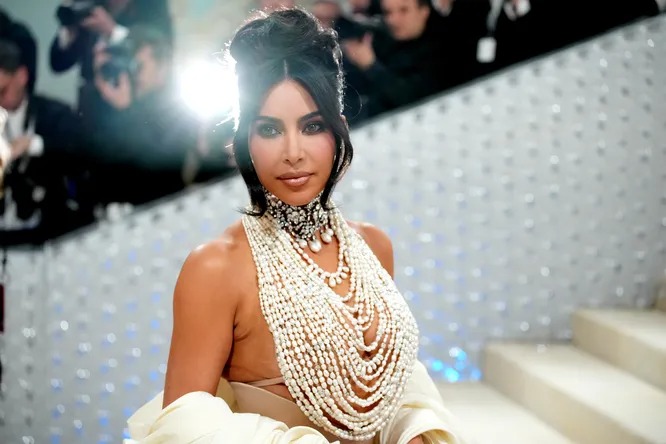 Speaking about her look, Kim stated, "Chanel's iconic pearls are what I always thought of, so we just wanted to drown in pearls. Some of them popped up along the way, but I told my daughter to collect them all. These are real pearls, and she put them in her purse."